The first step if you are thinking you would like to become an actor is to start taking drama classes. 
No matter what many people might tell you, there is a lot more to acting than getting up and performing.
At drama class, you can learn how to
Improve your voice and control your body
Move around on stage and take direction from a director
Perform in front of a camera
Read and analyse a play or a script
Create characters, understand them, and perform them realistically
Communicate well with everyone on and off stage
Cope in front of an audience if something unexpected happens
Learn and remember lines
Be confident and ready to audition
Listen and be more observant
Work as part of a team
Understand everyone's job in a theatre or in a film production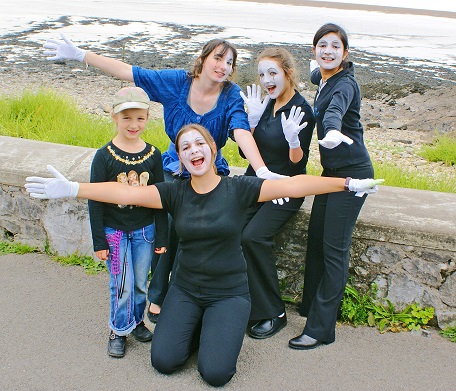 You will discover lots of tips and different ideas to make your performance the best it can be.
You may even learn about the history of drama and study some plays by famous playwrights.
Plus you will be able to practise your acting and get some feedback from your teacher and other students.
As you get more experienced, you can also learn how to get acting jobs, how the industry works and how to behave professionally so you always make a good impression.
Learning acting never ends.  You can always improve.  Even famous actors still take lessons or get help from a drama coach when they are working. 
Drama class will make you look at yourself, other people, and the world differently.  It really will change your life.