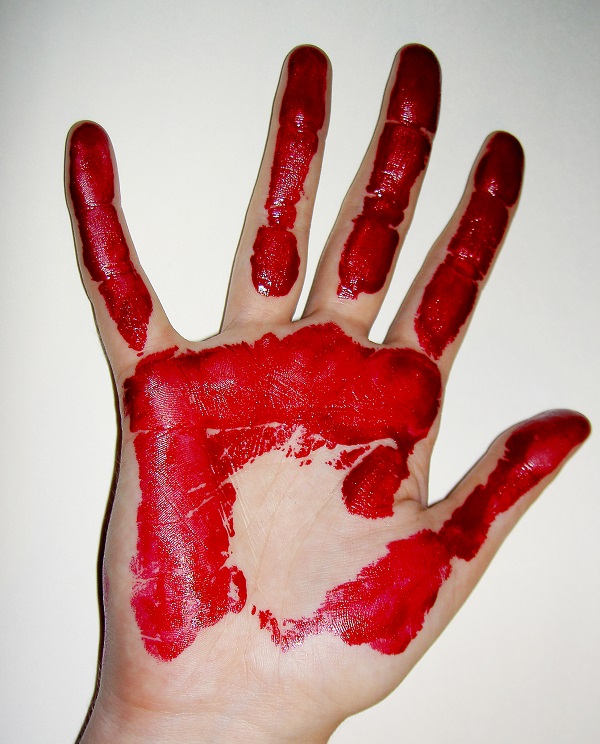 Fake blood is fantastic for Halloween, costume parties, and for your own movies or plays, and it's really easy to make. 
You only need four ingredients.
Most recipes for fake blood tend to stain or have a lot of sugar in them, which can be very sticky, and cause problems with ants. 
This fake blood recipe is sugar free and washable, so it doesn't leave stains on most types of clothes and furniture. 
It's also non toxic, which means it is safe to put it on your skin.
Ingredients
Instructions
First, mix a heaped tablespoon of corn flour into the water until it dissolves.  Keep adding corn flour, one tablespoon at a time, until your mixture is like white blood.
Next, add the paint and mix.
Finally, add the coffee or cocoa a little at a time until you get the right colour. 
Hint 1:  Using hot water to start will help the corn flour dissolve more easily, but be careful!
Hint 2:  Some things stain very easily, so even though this is washable, it may stain some fabrics.  Just be aware.
Have fun!