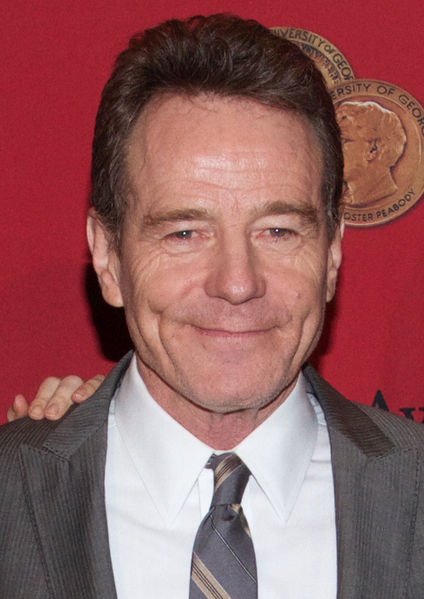 "You act.  There it is and walk away ... and there's power in that."
Bryan Cranston (born 7th March, 1956) is a highly awarded American actor, director, producer and screenwriter. 
He performed with a theatre group as a youth, but did not seriously pursue acting as a career until after he had finished college with a degree in police science in 1976. He started by working in local and regional theatres, and this led to his taking small screen roles and appearing in advertisements.
Since then, Bryan has appeared in many diverse roles in film, television and on stage, as well as working extensively behind the scenes.  He is an experienced, all round industry professional.
He has also produced a DVD called KidSmartz which teaches children how to stay safe, especially on the internet.  He donates half the profit to a charity which helps children in trouble.
In the video below Bryan offers excellent advice to aspiring actors about auditioning for acting roles.
Transcript (what is said in the video)
Well the best advice for fellow actors is this: Know what your job is. 
About eighteen years ago I had this cognition that I realised I was going into auditions trying to get a job, and that simply wasn't what I was doing.  It wasn't what I was supposed to be doing.  An actor is supposed to create a compelling, interesting character that serves the text, presented in the environment where your audition happens.  Then you walk away, and that's it.  Everything else is out of your control, so don't even think of it, don't focus on that.  You're not going there to get a job.  You're going there to present what you do.  You act.  There it is and walk away ... and there's power in that.  There's confidence in that, and it's also saying "I can only do so much" and then the decision of who might get a job is so out of your control that it really, when you analyse it, it makes no sense to hold on to that. 
That to me was a breakthrough, and once I adapted that philosophy I never looked back and I've never been busier in my life than once I grabbed onto that. That's it.